Change your new tab page customize the new tab page to the wallpaper tab and enjoy many Assassins Creed HD wallpapers along with the various quality of life features such as weather, welcome message, and more.
You can find the extension in Chrome Web Store.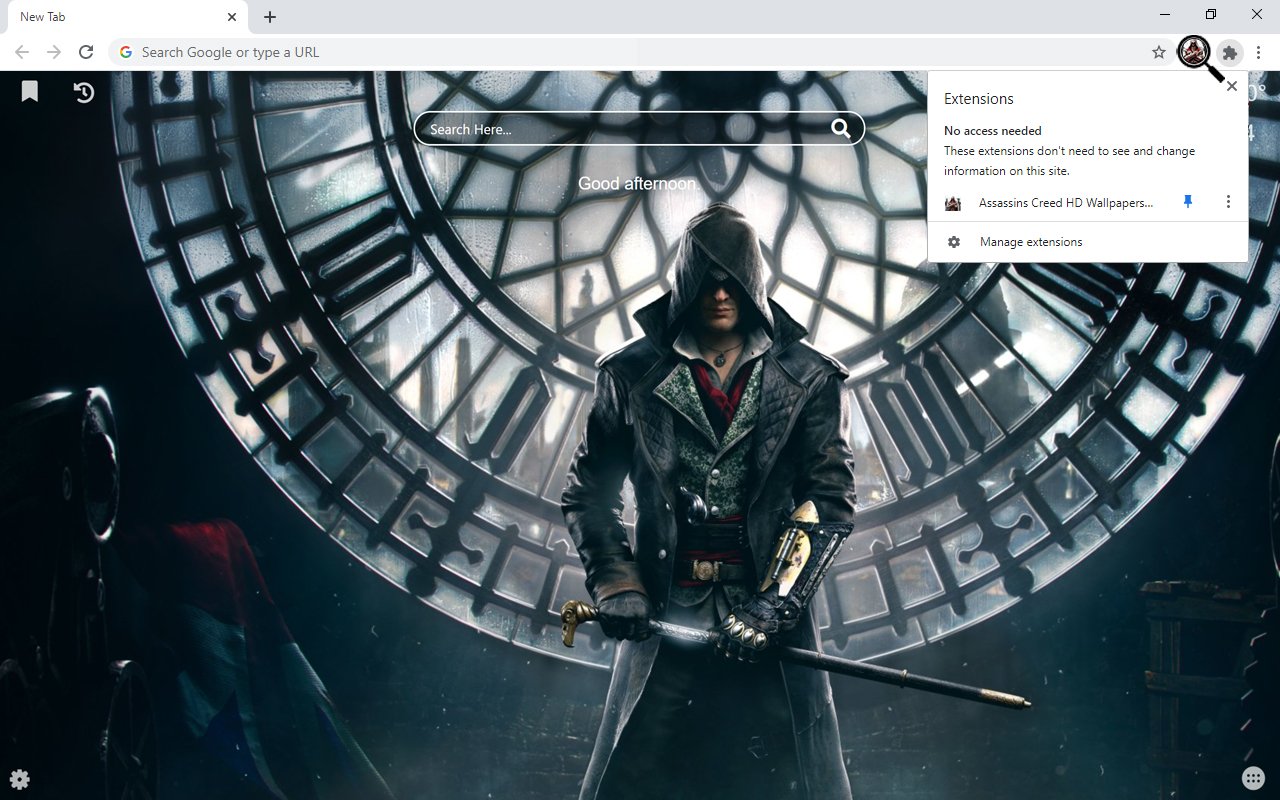 Features of Assassins Creed HD Wallpapers New Tab Extension:
* In the upper left corner, you can easily access your favorite sites and sites you have visited in the past.
* In the lower right corner, we have set the most visited sites in the world for you, by clicking on the settings in the lower-left corner, you can easily access and filter the sites you want to use.
* You can find many features like weather forecast and clock in the upper right corner of the theme.
* You can write your name to the theme, you can make it special.
* You can also use the countdown timer, you can set your jobs as the start and end time at the time you plan.
Lastly, you can enjoy these features (and your requests will be added further) for free! Assassins Creed HD Wallpapers New Tab extension does not contain any hidden ads.
About Assassins Creed:
Capable of gaining access to the memories of his ancestors by breaking his genetic code, Callum Lynch experiences the adventures of his ancestor, Aguilar, who lived in 15th century Spain, vividly enough to be remembered in his memory. Learning that he is a descendant of the Assassins, a secret society, the young man confronts the oppressive and powerful organization, Templer, with his newly acquired skills. Callum will use his knowledge and experience to defeat the Templar organization that still exists today. The film, which will be shot from Michael Lesslie's original script, is directed by Justin Kurzel, while Michael Fassbender plays the lead role of the film, the assassin Callum. The cast of the film includes names such as Marion Cotillard, Jeremy Irons, Brendan Gleeson, Khalid Abdalla, and Michael K. Williams.
Assassins Creed HD Wallpapers New Tab Features:
* Weather forecast
* Time and date
* Counter
* Greeting options
* Social media links