Change your new tab page customize the new tab page to the wallpaper tab and enjoy many Blade Runner HD wallpapers along with the various quality of life features such as weather, welcome message, and more.
You can find the extension in Chrome Web Store.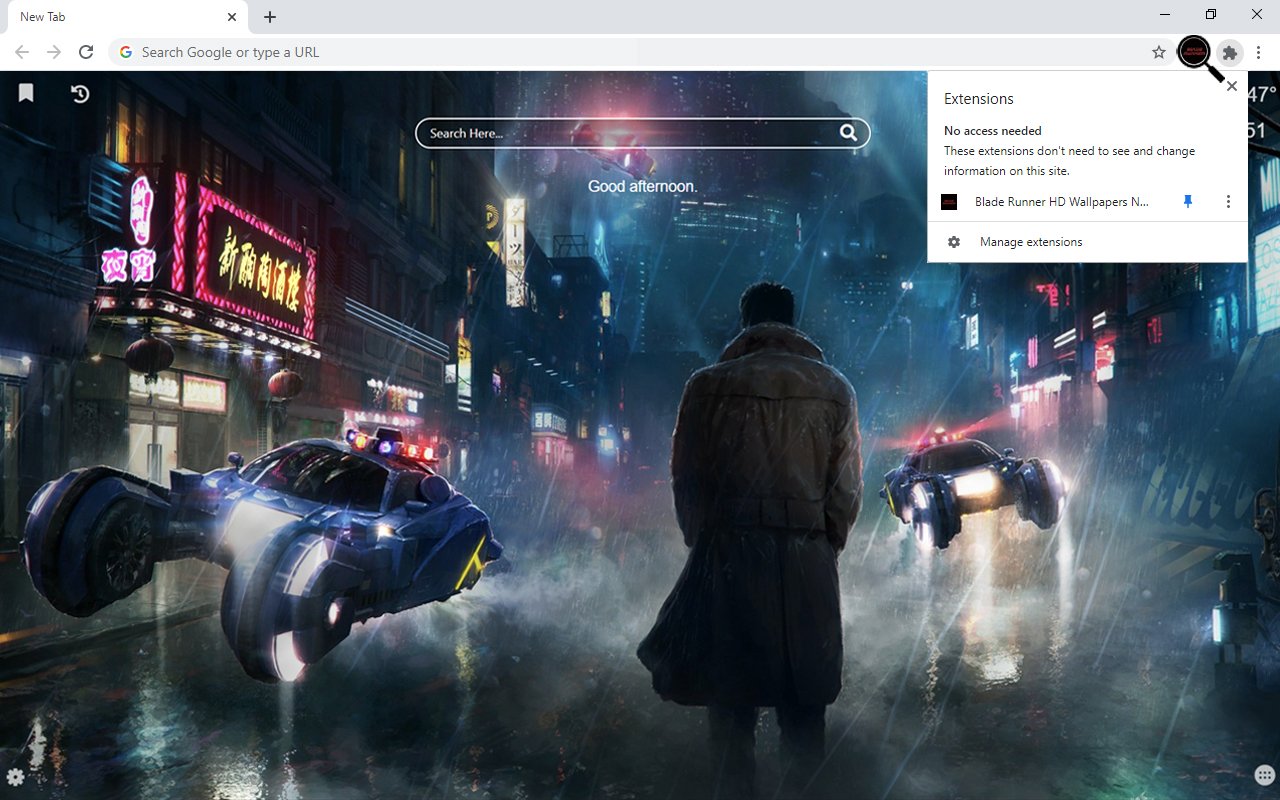 Features of Blade Runner HD Wallpapers New Tab Extension:
* In the upper left corner, you can easily access your favorite sites and sites you have visited in the past.
* In the lower right corner, we have set the most visited sites in the world for you, by clicking on the settings in the lower-left corner, you can easily access and filter the sites you want to use.
* You can find many features like weather forecast and clock in the upper right corner of the theme.
* You can write your name to the theme, you can make it special.
* You can also use the countdown timer, you can set your jobs as the start and end time at the time you plan.
Lastly, you can enjoy these features (and your requests will be added further) for free! Blade Runner HD Wallpapers New Tab extension does not contain any hidden ads.
About Blade Runner:
Blade Runner takes place far from the year it was taken, in 2019 when the world is now a dystopian habitat. Huge manufacturing companies such as Tyrell produce robots called Replicants, which are indistinguishable from the human species in appearance. These robots, which are used to deal with the dangerous and illegal works of extraterrestrial colonies, are caught by special cops called Blade Runners. Rick Deckard, an expert Blade Runner, accepts a final mission to catch a group of replicants arriving in Los Angeles while leaving his job. However, in this city where two million people live, it will not be easy to identify these robots, which are no different from humans in appearance. One of the masterpieces of the sci-fi genre, Ridley Scott, the film is regarded as one of the pioneers of the dystopic film genre as well as one of the most important examples of the sci-fi genre.
Blade Runner HD Wallpapers New Tab Features:
* Weather forecast
* Time
* Counter
* Greeting options
* Social media links