Change your new tab page customize the new tab page to the wallpaper tab and enjoy many Call of Duty HD wallpapers along with the various quality of life features such as weather, welcome message, and more.
You can find the extension in Chrome Web Store.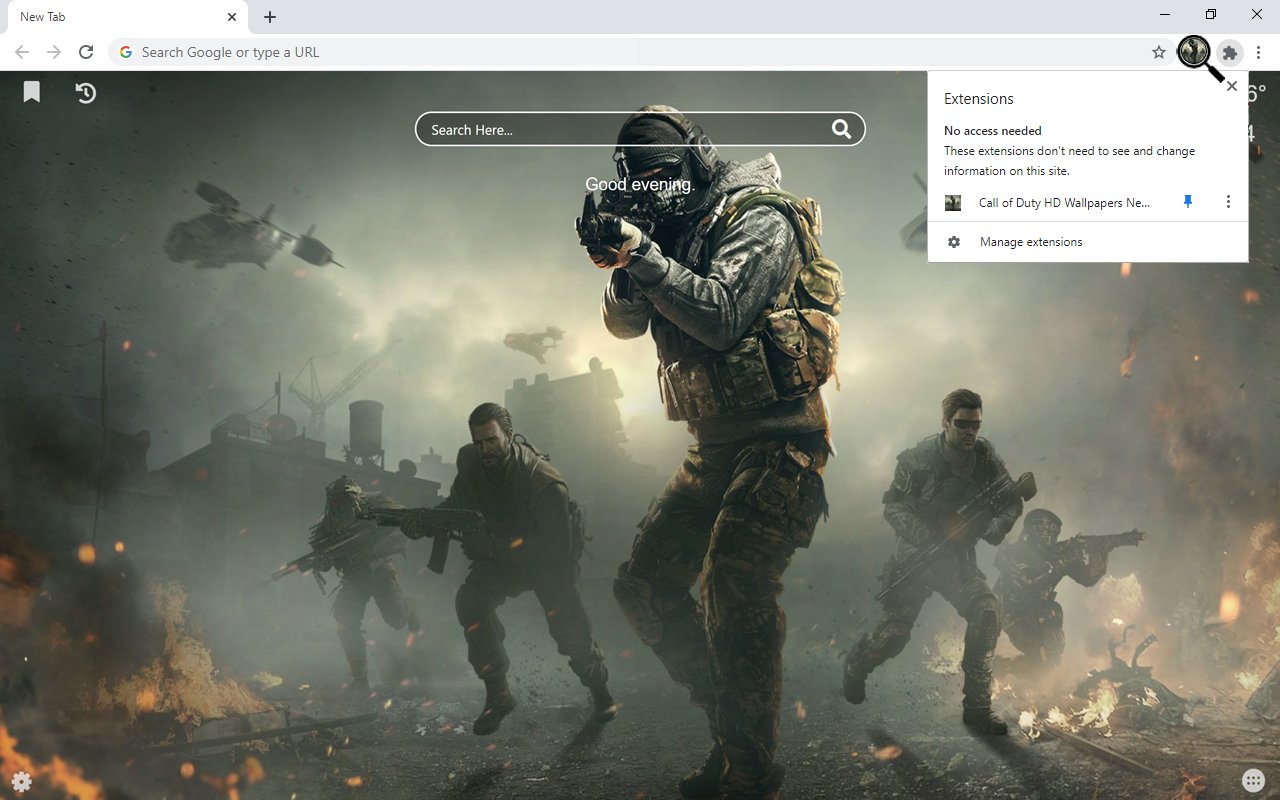 Features of Call of Duty HD Wallpapers New Tab Extension:
* In the upper left corner, you can easily access your favorite sites and sites you have visited in the past.
* In the lower right corner, we have set the most visited sites in the world for you, by clicking on the settings in the lower-left corner, you can easily access and filter the sites you want to use.
* You can find many features like weather forecast and clock in the upper right corner of the theme.
* You can write your name to the theme, you can make it special.
* You can also use the countdown timer, you can set your jobs as the start and end time at the time you plan.
Lastly, you can enjoy these features (and your requests will be added further) for free! Call of Duty HD Wallpapers New Tab extension does not contain any hidden ads.
About Call Of Duty:
In the game, which is about the time period between 1941 and 1945, we fight with Russian, British and American forces in Russia, Egypt, Libya, Tunisia, and France. The conflicts in the game are often heavy, we are asked to either defend a place or capture a region, which is not a very simple task. Our enemies act very dynamically, they can line up according to the strategy they have determined and attack according to the defense or situation. They can even throw the bomb you throw back at you with the same speed, and when they realize that they cannot throw the bomb back, they can quickly move away from where they are, of course, this shows that they are good enough in terms of artificial intelligence.
Call of Duty HD Wallpapers New Tab Features:
* Weather forecast
* Time and date
* Counter
* Greeting options
* Social media links