Change your new tab page customize the new tab page to wallpaper tab and enjoy many Compound Price wallpapers along with the various quality of life features such as welcome message and more.
You can find the extension in Chrome Web Store.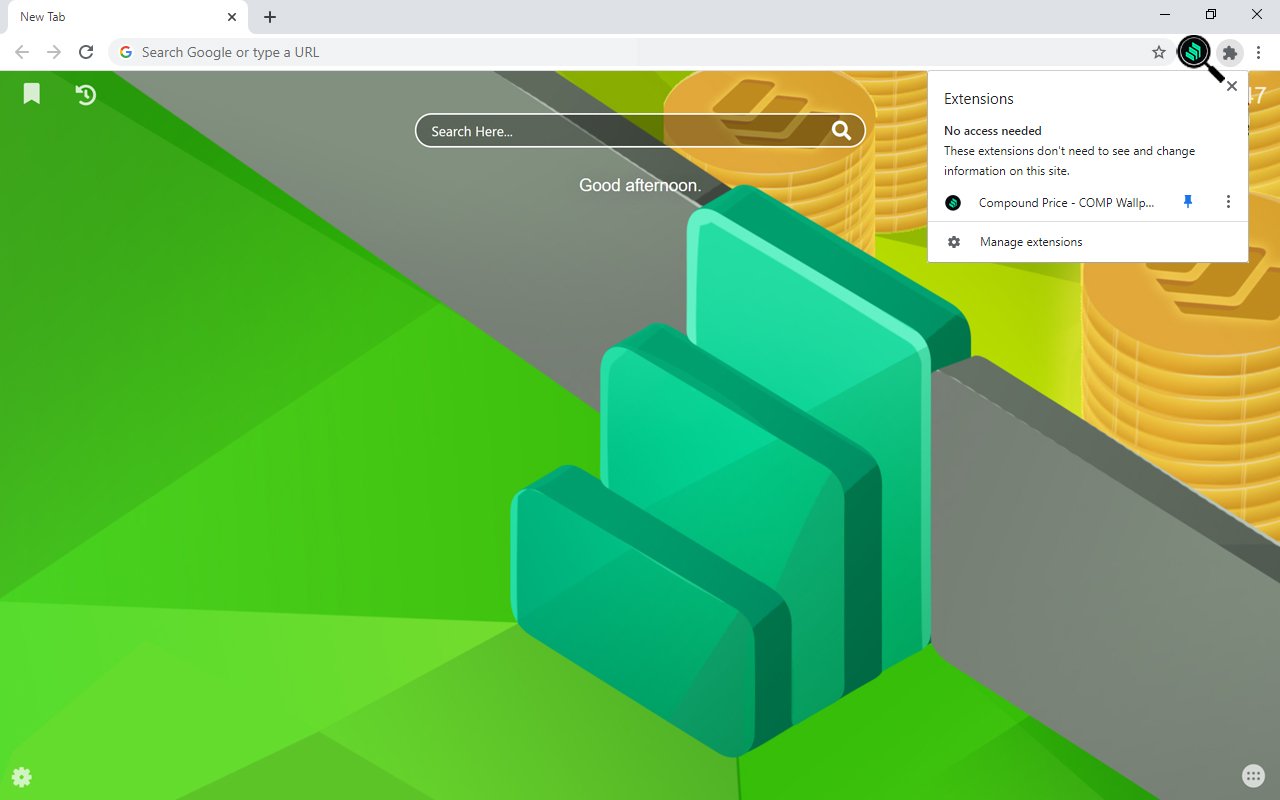 Features of Compound Price – COMP Wallpaper New Tab Extension:
* In the upper left corner, you can easily access your favorite sites and sites you have visited in the past.
* In the lower right corner, we have set the most visited sites in the world for you, by clicking on the settings in the lower-left corner, you can easily access and filter the sites you want to use.
* Gives information of the current Compound Price in the upper right corner of the theme.
* You can write your name to the theme, you can make it special.
* You can also use the countdown timer, you can set your jobs as the start and end time at the time you plan.
Lastly, you can enjoy these features (and your requests will be added further) for free! Compound Price – COMP Wallpaper New Tab extension does not contain any hidden ads.
About COMP coin:
COMP coin is the ERC-20 token of the Compound protocol that strengthens community governance. Every day, approximately 2,880 COMPs are distributed to users of the protocol. This distribution is allocated in the relevant market in proportion to the borrowing demand in each market. On the other hand, in each market, 50% of the distribution is earned by those who meet the needs and 50% by the borrowers. The aforementioned allocations are displayed in the "Market Distribution" table on the Compound website. In addition to these, the Compound protocol allows users to earn interest, borrow or lend without any intermediaries in a simpler way. In addition, COMP coin, one of the most popular examples of decentralized finance (DeFi), aims to solve the interest problem in the traditional banking system. The absence of a third party in terms of interest-earning actually serves exactly this purpose.
Compound Price – COMP Wallpaper New Tab Features:
* Time and date
* Counter
* Greeting options
* Social media links