Change your new tab page customize the new tab page to wallpaper tab and enjoy many Harley Quinn HD wallpapers along with the various quality of life features such as weather, welcome message, and more.
You can find the extension in Chrome Web Store.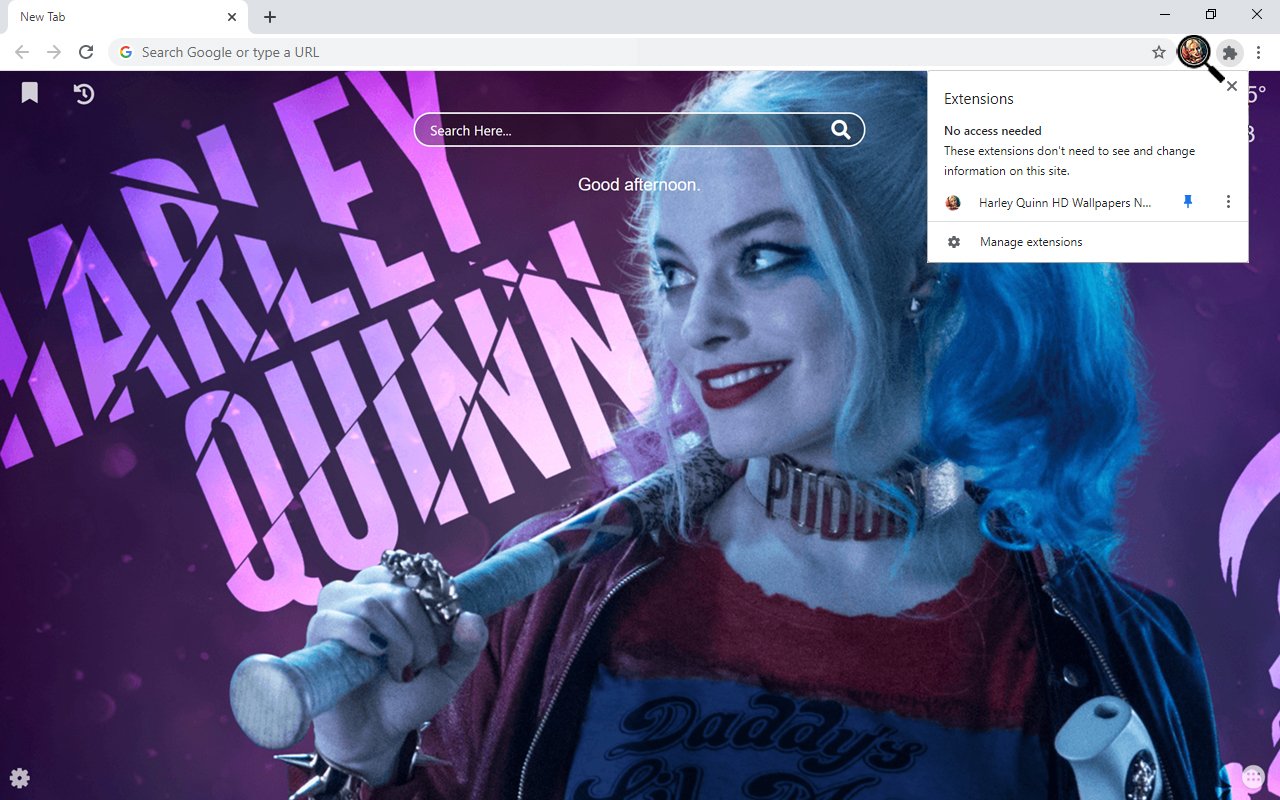 Features of Harley Quinn HD Wallpapers New Tab Extension:
* In the upper left corner, you can easily access your favorite sites and sites you have visited in the past.
* In the lower right corner, we have set the most visited sites in the world for you, by clicking on the settings in the lower-left corner, you can easily access and filter the sites you want to use.
* You can find many features like weather forecast and clock in the upper right corner of the theme.
* You can write your name to the theme, you can make it special.
* You can also use the countdown timer, you can set your jobs as the start and end time at the time you plan.
Lastly, you can enjoy these features (and your requests will be added further) for free! Harley Quinn HD Wallpapers New Tab extension does not contain any hidden ads.
About Harley Quinn:
Although Harley Quinn is actually one of the oldest comic book heroes of DC Comics, the world got to know her mostly with the 2016 film Suicide Squad starring Margot Robbie. Harley Quinn, an evil character who has a legendary beauty has made many DC fans fall in love with her by not staying in the fine line between madness and genius, but preferring "madness" and her devotion to the Joker. Harley Quinn, whose real name is Harleen Frances Quinzel, was a doctor in his previous life.
Harley Quinn HD Wallpapers New Tab Features:
* Weather forecast
* Time and date
* Counter
* Greeting options
* Social media links