Change your new tab page customize the new tab page to the wallpaper tab and enjoy many LTC Coin Price wallpapers along with the various quality of life features such as welcome messages and more.
You can find the extension in Chrome Web Store.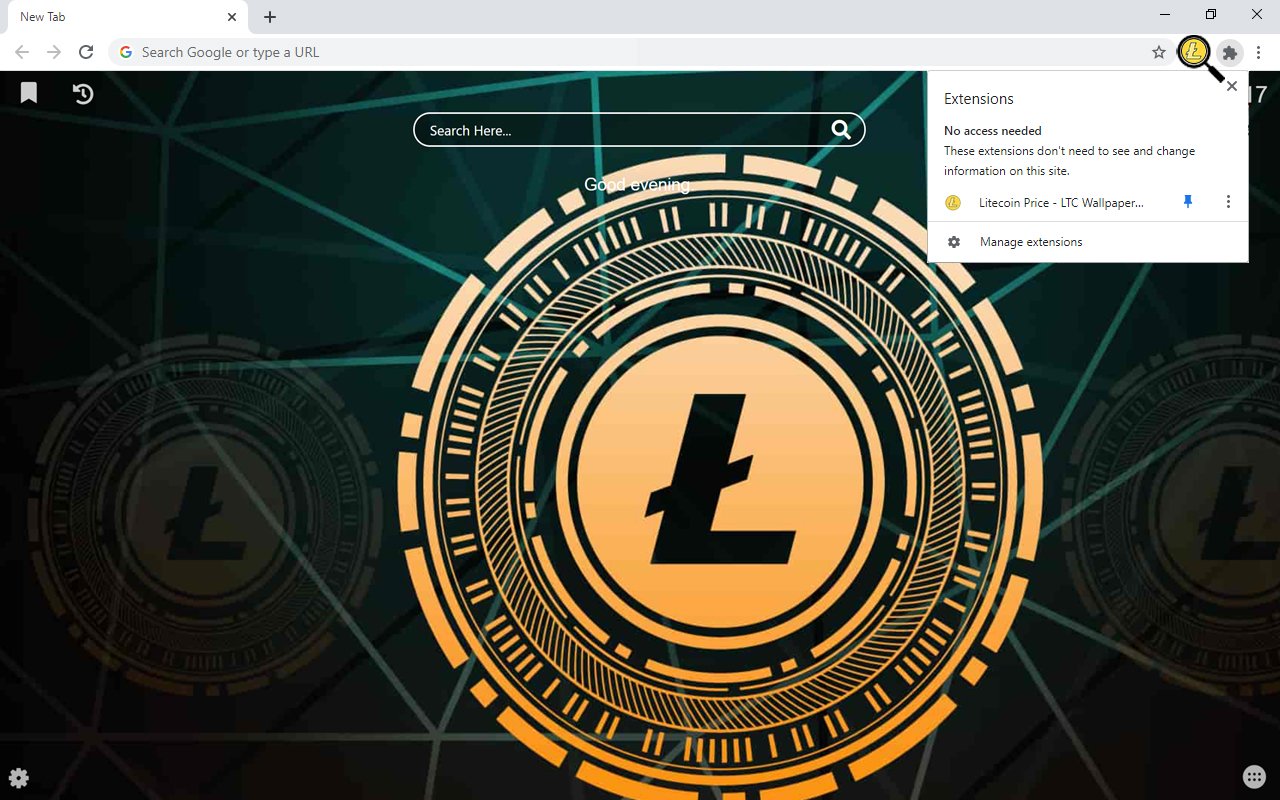 Features of LTC Coin Price Wallpaper New Tab Extension:
* In the upper left corner, you can easily access your favorite sites and sites you have visited in the past.
* In the lower right corner, we have set the most visited sites in the world for you, by clicking on the settings in the lower-left corner, you can easily access and filter the sites you want to use.
* Gives information of the current Litecoin Price in the upper right corner of the theme.
* You can write your name to the theme, you can make it special.
* You can also use the countdown timer, you can set your jobs as the start and end time at the time you plan.
Lastly, you can enjoy these features (and your requests will be added further) for free! LTC Coin Price Wallpaper New Tab extension does not contain any hidden ads.
About Litecoin:
Litecoin was developed in 2011 by former Google employee Charlie Lee. Although it basically has the same working principle as Bitcoin, there are some differences between them. It emerged to eliminate some errors in the Bitcoin system and has been successful in this area. It is a cryptocurrency that is not affiliated with any center and is traded on an open code blockchain system. During its first release, it achieved great success and gained an important place among other crypto money values. Litecoin, which is the first sub-coin, currently has a market value of over $ 1 billion. It has emerged to transfer money at very low costs. It offers more storage possibilities than other cryptocurrencies. Unlike the Bitcoin blockchain, the Litecoin blockchain creates blocks faster. Block generation speed enables Litecoin to be faster in confirming transactions.
LTC Coin Price Wallpaper New Tab Features:
* Time and date
* Counter
* Greeting options
* Social media links