Change your new tab page customize the new tab page to wallpaper tab and enjoy many Mortal Kombat HD wallpapers along with the various quality of life features such as weather, welcome message, and more.
You can find the extension in Chrome Web Store.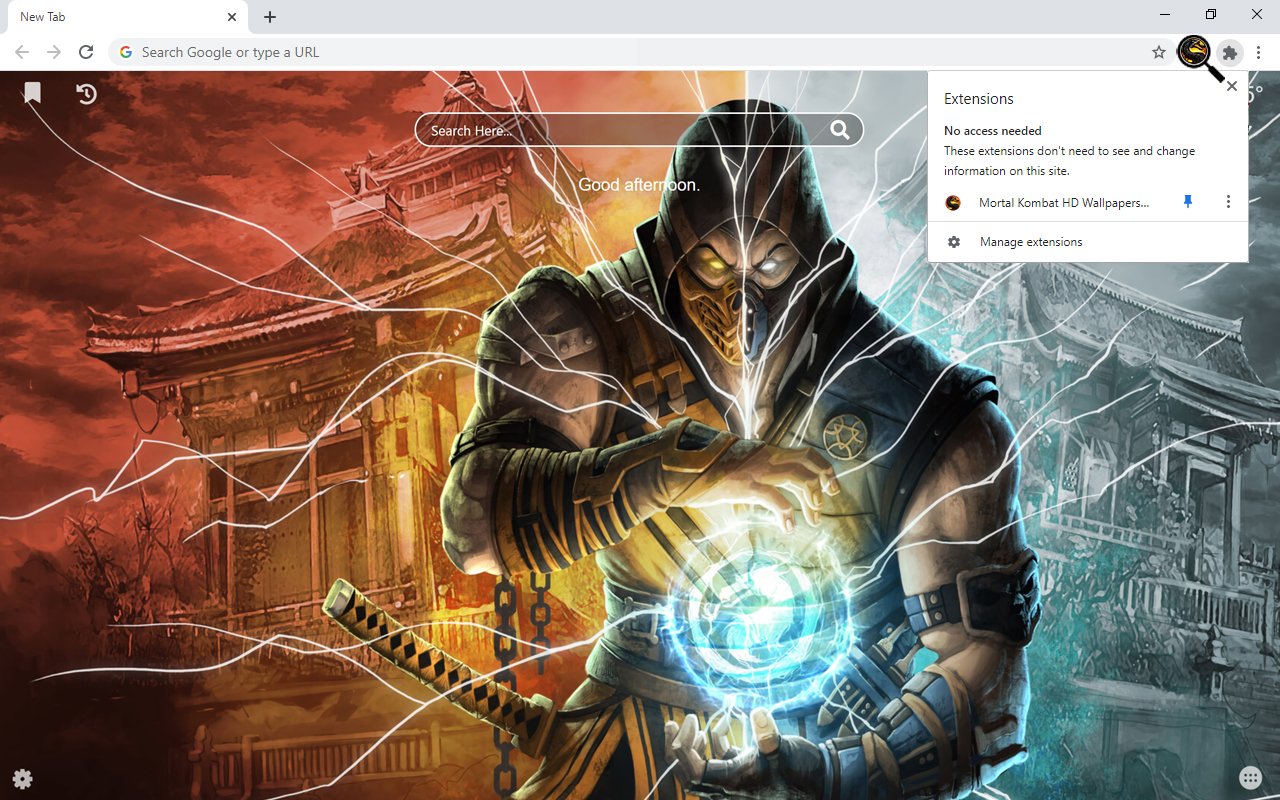 Features of Mortal Kombat HD Wallpapers New Tab Extension:
* In the upper left corner, you can easily access your favorite sites and sites you have visited in the past.
* In the lower right corner, we have set the most visited sites in the world for you, by clicking on the settings in the lower-left corner, you can easily access and filter the sites you want to use.
* You can find many features like weather forecast and clock in the upper right corner of the theme.
* You can write your name to the theme, you can make it special.
* You can also use the countdown timer, you can set your jobs as the start and end time at the time you plan.
Lastly, you can enjoy these features (and your requests will be added further) for free! Mortal Kombat HD Wallpapers New Tab extension does not contain any hidden ads.
About Mortal Kombat:
Rayden, the god of lightning, portrayed by Cristopher Lambert, drags three misfits into a battle to save the world in Mortal Kombat, which was transferred to the cinema from the world-famous video game franchise. So, far eastern temple warrior Liu Kang, police detective Sonja Blade, and movie star Johnny Cage set out to a remote island to participate in the Shaolin tournament known as Mortal Kombat. If their rivals, Outworld creatures win the tournament 10 times in a row, they will gain entry to take over our world. The tournament has been won by these demons 9 times in the past. This time around, villains who seem determined to take over the world include characters familiar to video game enthusiasts such as Scorpion, Sub Zero, and Goro.
Mortal Kombat HD Wallpapers New Tab Features:
* Weather forecast
* Time and date
* Counter
* Greeting options
* Social media links