Change your new tab page customize new tab page to wallpaper tab and enjoy many The 100 HD wallpapers along with various quality of life features such as weather, welcome message and more.
You can find the extension in Chrome Web Store.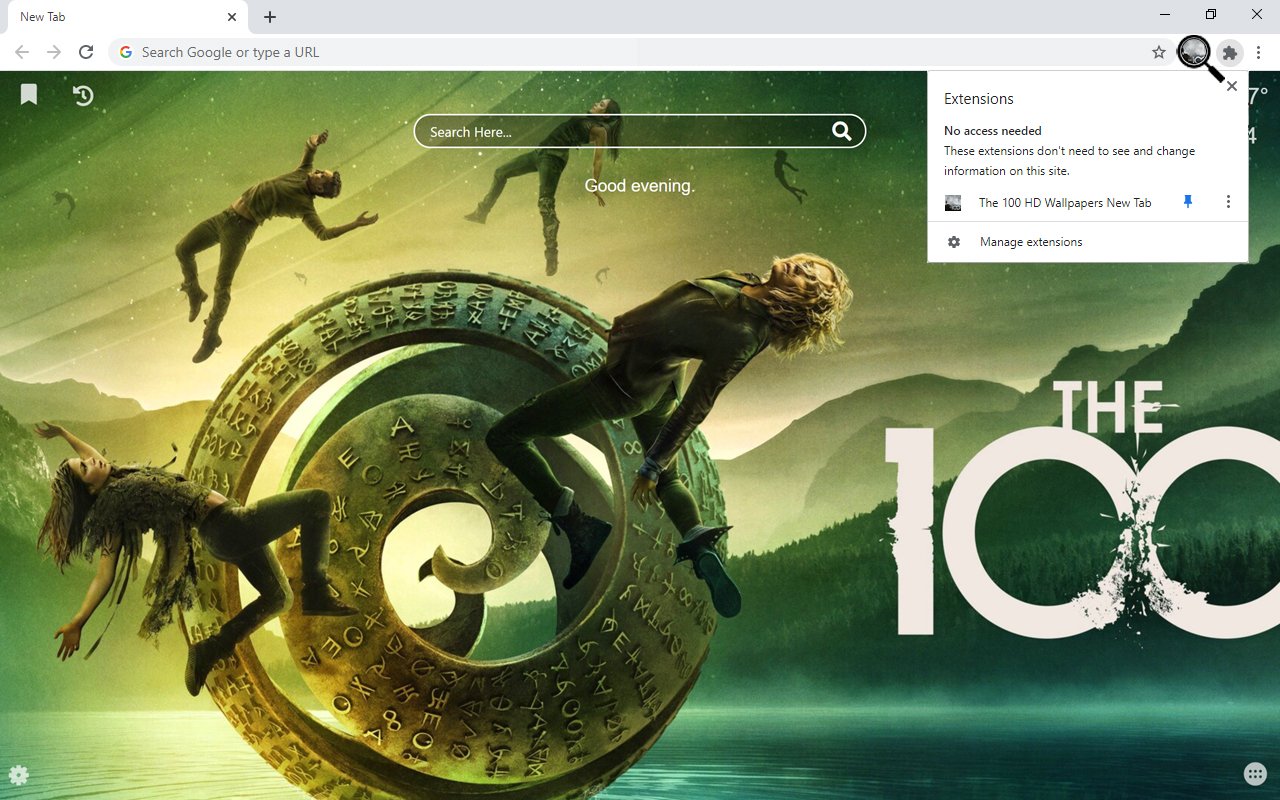 Features of The 100 HD Wallpapers New Tab Extension:
* In the upper left corner, you can easily access your favorite sites and sites you have visited in the past.
* In the lower right corner, we have set the most visited sites in the world for you, by clicking on the settings in the lower left corner, you can easily access and filter the sites you want to use.
* You can find many features like weather forecast and clock in the upper right corner of the theme.
* You can write your name to the theme, you can make it special.
* You can also use the countdown timer, you can set your jobs as the start and end time at the time you plan.
Lastly, you can enjoy these features (and your requests will be added further) for free! The 100 HD Wallpapers New Tab extension does not contain any hidden ads.
About The 100:
The 100 is a post-apocalyptic drama based on Kass Morgan's upcoming book series of the same name. 97 years ago, nuclear Armageddon destroyed a large part of the world and crumple many civilizations. A total of 400 survivors from 12 different nations left the world. Over the years, 3 generations grew up in this place where they stayed in space, and the number of people reached 4000. In these groups, there is a system established with harsh practices such as death penalty and population control. Now their resources are running out, and these 12 groups are starting to come together and look for ways to survive again. As a solution, of course, returning to Earth comes to mind, but they do not know whether the Earth is still habitable or not. To test this, they send 100 prisoners of young people to Earth. As soon as these young people come, who want to break their ties with space, some who want to fulfill the duties given by their government, groupings, efforts to become leaders, and frictions begin. But their overcoming these differences between them; They must cooperate to survive on an earth filled with so many uncertainties and dangers.
The 100 HD Wallpapers New Tab Features:
* Weather forecast
* Time
* Counter
* Greeting options
* Social media links