Change your new tab page customize the new tab page to wallpaper tab and enjoy many The Wolverine HD wallpapers along with the various quality of life features such as weather, welcome message, and more.
You can find the extension in Chrome Web Store.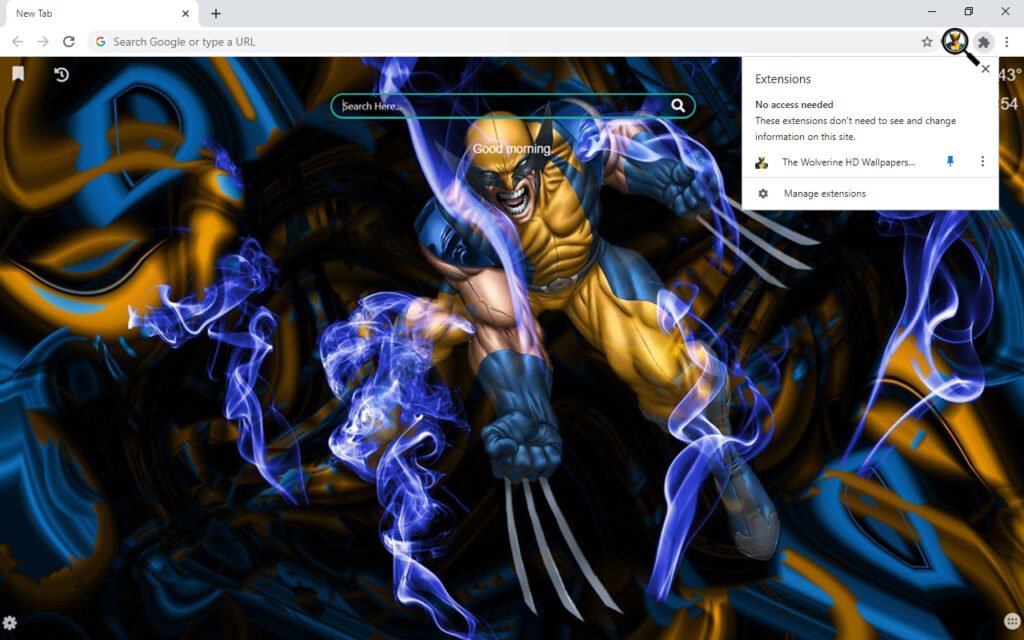 Features of The Wolverine HD Wallpapers New Tab Extension:
* In the upper left corner, you can easily access your favorite sites and sites you have visited in the past.
* In the lower right corner, we have set the most visited sites in the world for you, by clicking on the settings in the lower-left corner, you can easily access and filter the sites you want to use.
* You can find many features like weather forecast and clock in the upper right corner of the theme.
* You can write your name to the theme, you can make it special.
* You can also use the countdown timer, you can set your jobs as the start and end time at the time you plan.
Lastly, you can enjoy these features (and your requests will be added further) for free! The Wolverine HD Wallpapers New Tab extension does not contain any hidden ads.
About Wolverine:
Wolverine, who first appeared in the 180th issue of The Incredible Hulk in 1974 and took part in the next 181st issue, clearly challenged the Green Giant in this story and despite losing the double fight, he impressed others with his bravery and was included in the Marvel world. When the creators of the character, John Romita Sr, Roy Thomas, and Len Wein, first introduced Wolverine, the character was in a much different dimension from its current state of power. However, this popularity made Wolverine's powers much more dimensional over time, as it was held very quickly and suddenly found himself in the X-Men and then the Avengers, and as of today, he has become almost impossible to defeat.
The Wolverine HD Wallpapers New Tab Features:
* Weather forecast
* Time
* Counter
* Greeting options
* Social media links