Change your new tab page customize new tab page to wallpaper tab and enjoy many Undertale HD wallpapers along with various quality of life features such as weather, welcome message and more.
You can find the extension in Chrome Web Store.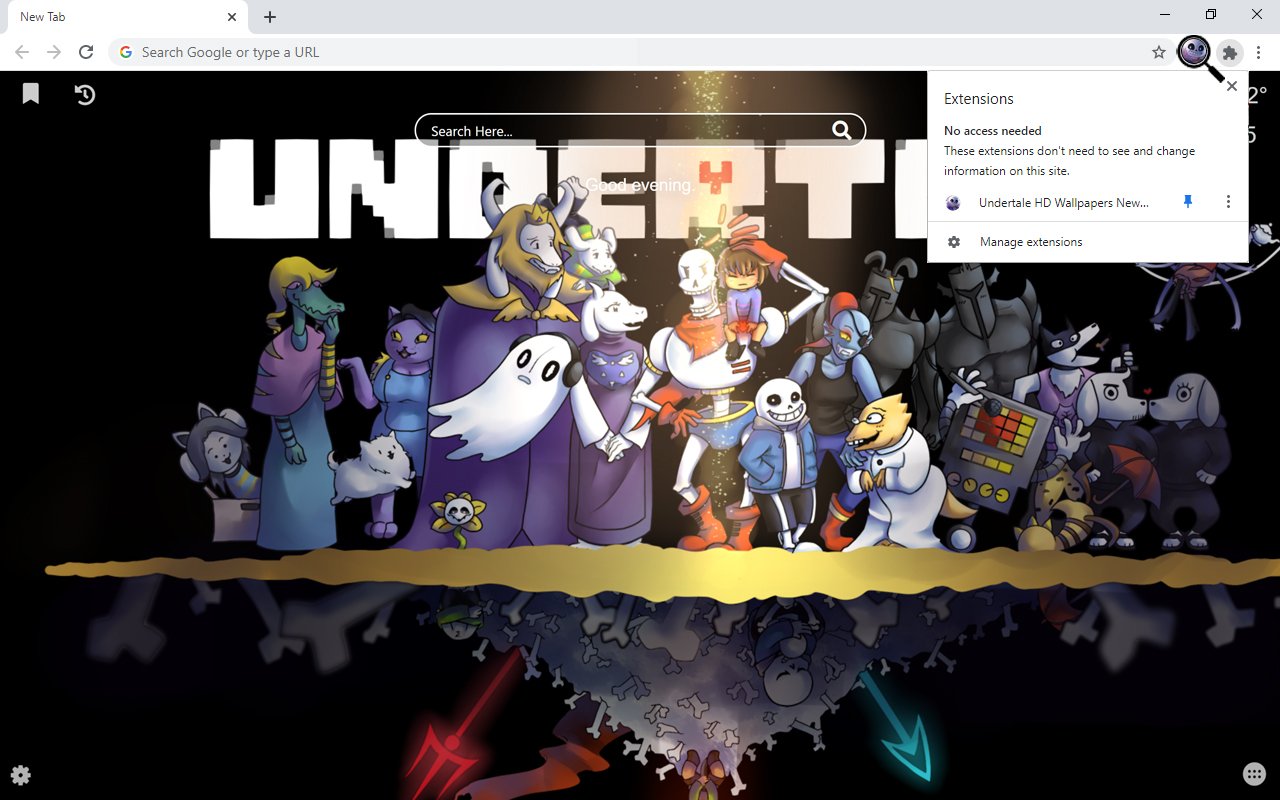 Features of Undertale HD Wallpapers New Tab Extension:
* In the upper left corner, you can easily access your favorite sites and sites you have visited in the past.
* In the lower right corner, we have set the most visited sites in the world for you, by clicking on the settings in the lower left corner, you can easily access and filter the sites you want to use.
* You can find many features like weather forecast and clock in the upper right corner of the theme.
* You can write your name to the theme, you can make it special.
* You can also use the countdown timer, you can set your jobs as the start and end time at the time you plan.
Lastly, you can enjoy these features (and your requests will be added further) for free! Undertale HD Wallpapers New Tab extension does not contain any hidden ads.
About Undertale:
Undertale tells the story of a human child awakening underground. A long time ago, two races ruled the Earth we live in now; people and monsters. One day, for an unknown reason, humans and monsters decided to fight. During this war, both humans and monsters suffered a lot of casualties, but at the end of the war, people were victorious and imprisoned the monsters underground with a magical seal. Today, it is thought that those who climbed Mount Ebott did not return and entered the land of the monsters, that is, underground. Our character climbs to the top of this mountain and sees a huge crater at the top. Due to his carelessness, he falls from the crater and steps into the land of the monsters.
Undertale HD Wallpapers New Tab Features:
* Weather forecast
* Time and date
* Counter
* Greeting options
* Social media links