Change your new tab page customize the new tab page to the wallpaper tab and enjoy many Skul Hero Slayer HD wallpapers along with the various quality of life features such as weather, welcome message, and more.
You can find the extension in Chrome Web Store.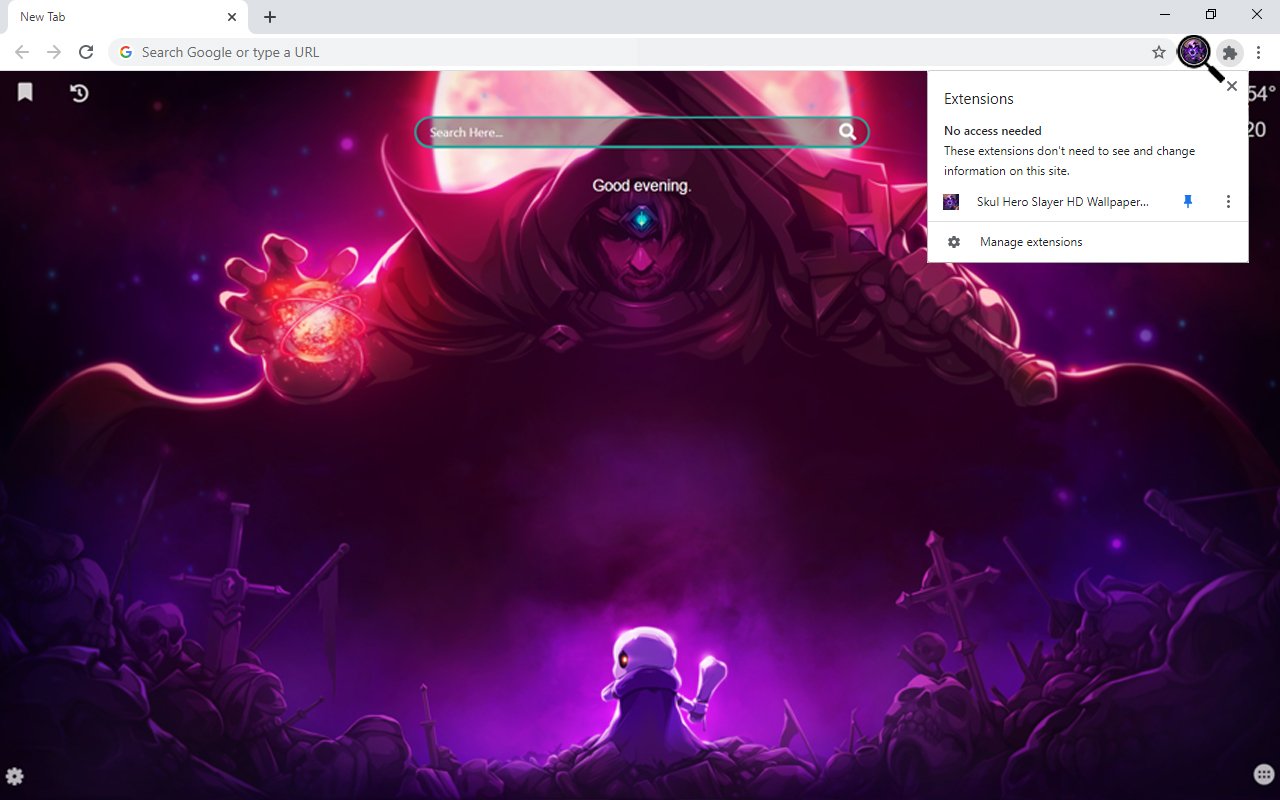 Features of Skul Hero Slayer HD Wallpaper New Tab Extension:
* In the upper left corner, you can easily access your favorite sites and sites you have visited in the past.
* In the lower right corner, we have set the most visited sites in the world for you, by clicking on the settings in the lower-left corner, you can easily access and filter the sites you want to use.
* You can find many features like weather forecast and clock in the upper right corner of the theme.
* You can write your name to the theme, you can make it special.
* You can also use the countdown timer, you can set your jobs as the start and end time at the time you plan.
Lastly, you can enjoy these features (and your requests will be added further) for free! Skul Hero Slayer HD Wallpaper New Tab extension does not contain any hidden ads.
About Skul Hero Slayer:
Skul can change his head with a skeleton and different skulls he finds. Each skull turns Skul into a completely different creature, some make us an unstoppable archer, some a thief who can use knives fastly, some a giant monster that eats everything and has a mouth on its belly, some a Groot-like tree creature. We can possess two skulls at the same time and we can increase our power even more by making instant transitions between them in the game.
Skul Hero Slayer HD Wallpaper New Tab Features:
* Weather forecast
* Time and date
* Counter
* Greeting options
* Social media links